An homage to the space age, Established & Sons has a collection of storage jars that are inspired by the shapes of space capsules. A matte glaze on the base of each jar gives a nice grip on work surfaces, making the collection a perfect solution to clutter in the kitchen or office.

Glazed ceramic with natural cork top and silicon seal.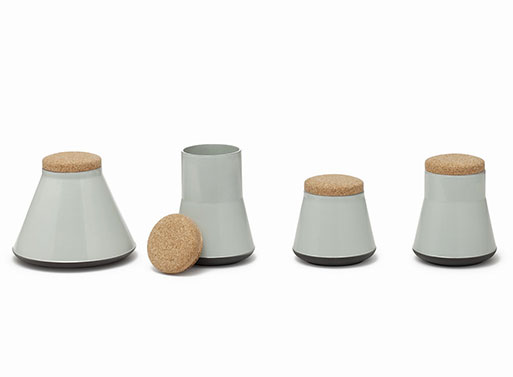 small: 4.7"h x Ø5.6", $98.00
medium: 6.1"h x Ø5.6", $109.00
large: 7.5"h x Ø5.6", $109.00
x-large: 6.3"h x Ø8.5", $131.00
Available at Unica Home, $98.00 – $131.00, and HAUS London , £60.00 – £78.00.
Available from
Unica Home
, 98.00 - 131.00.