The Slide Hook houses spring-loaded hardware to keep your towels or apparel in place. Slide items into the opening to hold, and, to release, just give a simple tug. This ensures minimal effort on your part- let's not call it laziness, we'll call it 'being efficient'- yes?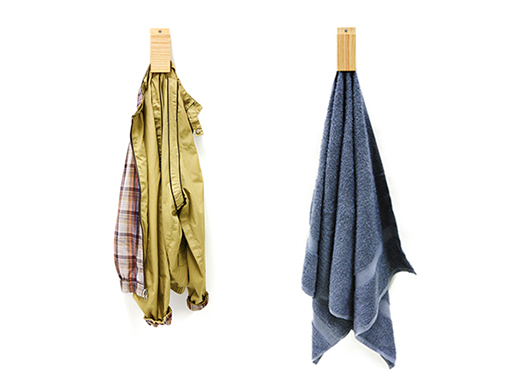 Each hook is made from solid ash and has been oiled by hand.
Holds up to 25 pounds.
Dimensions (in): 2W x 6H x 1.75D
Wood body and steel hardware