A magic pillow for where (you guessed it) the magic happens… or for just supporting your lower back while watching television on the sofa. Paula Coulthard has a collection of word gems written with ribbon on pillows, and while they're not yet available through her webshop, you can find quite a few through Douglas + Bec. A couple of other pillows shown below.

Shown above: Magic Cushion, $220.00 NZD
Made in New Zealand.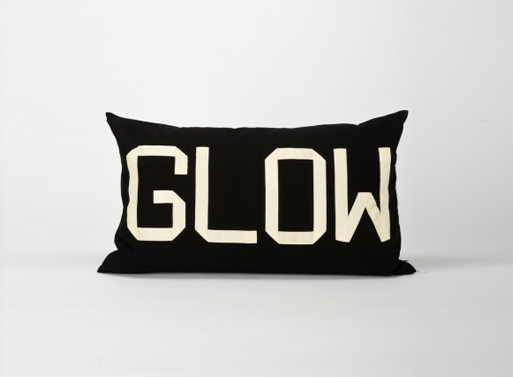 Glow Cushion, $220.00 NZD
Black velvet and ribbon.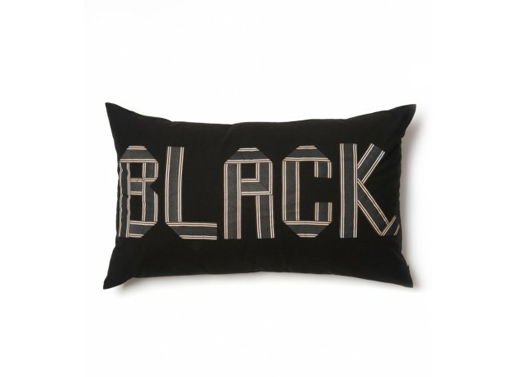 Black Cushion, $220.00 NZD