Yeah, it's just a watering can, big deal. And, yes, a single metal tube is bent three times (hence the name) to create the handle and the pour spout. The handle allows it to be held from the top when full and at the side when watering. All those things plus a semi-decent price tag must mean that this year you'll finally take decent care of your plants; with a watering can like this, who wouldn't? Just don't over water your plants accidentally while admiring the water can.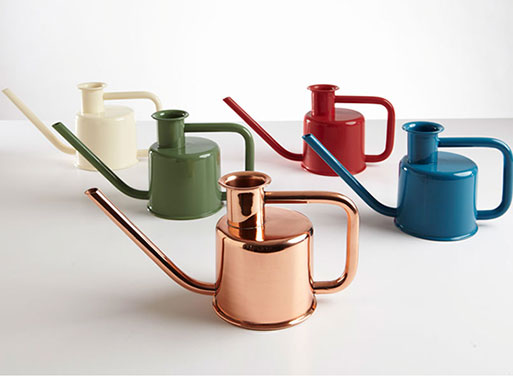 Designed by Paul Loebach.
Dimensions: 14" x 7" x 6"
Blue, Green, Red, White: $49.00
Copper: $99.00
Available from
Kontextür
, 60.00 - 120.00.