We all know plastic cutlery is super cheap, but we also know it's not very durable and certainly not very nice to look at. Maybe there's an alternative? An alternative that perhaps is both beautiful and compostable? Meet the WASARA Bamboo Utensils. These utensils accompany the WASARA tableware collection, and, similarly, are intended for single-use occasions (think picnics, parties, etc.). Each one securely attaches to the edge of a WASARA plate or bowl thanks to a slit incorporated into each handle, so say sayonara to awkward balancing acts when adding food to your plate or making new acquaintances. More info on composting below.

Unbleached and FDA-approved food-safe.
Forks, Knives, and Spoons are sold in packs of 12 pieces ($6.95), 50 pieces ($22.95), or 250 pieces ($79.00) each.
Designed in Japan by Shinichiro Ogata & SIMPLICITY
Responsibly made in China. WASARA products are manufactured at an ISO 9001 & 14001 certified factory.
Materials: 100% organically-grown bamboo, peeled directly from the stalk
Dimensions: 6.5″ long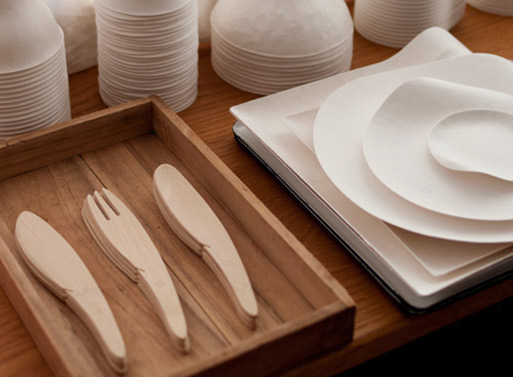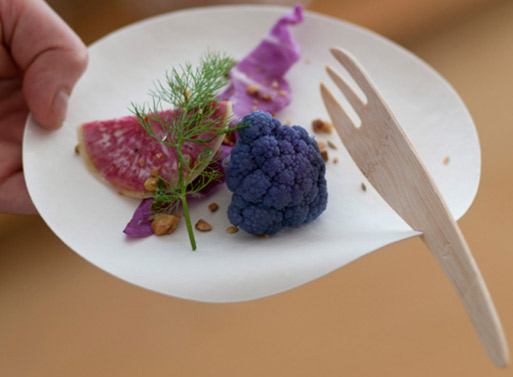 "After disposal in a home composting system, these utensils will biodegrade within 4-6 months. WASARA utensils can also be disposed of in a municipal or commercial composting facility. To find a composting facility near you, visit FindAComposter.com."
Tags: eco-friendly