Tear away placemats and napkins sound pretty perfect for an outdoor lunch or dinner, and, as is the case with this collection by MYdrap, they're re-usable and fully washable 100% cotton fabric. Come to think of it, these would be handy for lots of occasions, not just for outdoor meals.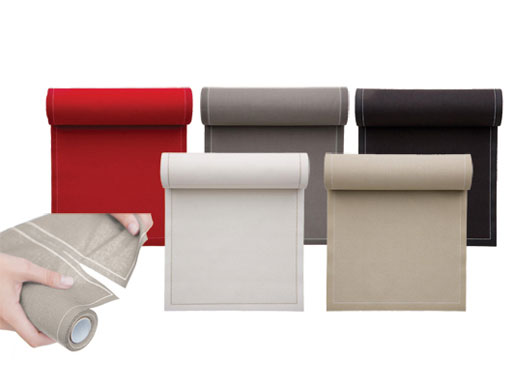 MYdrap Cotton Napkins, $30.00 per roll of 12 at The Future Perfect.
Also available at hardtofinditems.com and Amazon for $26.00 per roll of 12.