These two round mirrors are especially suited to a more casual atmosphere, as their frames are coated in silicone. Think of the larger 20″ mirror above a bathroom sink or console in a hallway. The smaller 6″ size is best hung somewhere handy so you can make sure your face is presentable before you head out the door. And, if you're not too fond of the 'Ferrari Red' color, don't you worry, there's also the go-with-everything standbys black and white.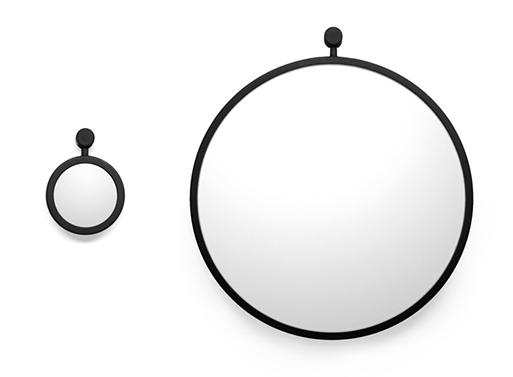 10% intro discount on the pair
Silicone Wall Mirrors by Kontextür.