I hesitate to use the word 'dainty' to describe these lamps from RestartMilano, mostly because it brings to mind doilies and frail flowers. With their sleek swivel arms and warm brass finish, these lamps are just the opposite, yet the thin silhouette allows for a light (as in, not heavy) touch in any interior, allowing other elements to take center stage. Three versions available: Long Wall Lamp, Short Wall Lamp, and Table Lamp.
Shown above: Long Wall Lamp, $610.00
Dimensions: 36.5″ L x 7.5″H
Designer: RestartMilano (a project by Italian Designer, Maurizio Navone).
Material: Brass
Tubular brass swivel arm with brass bulb cap.
Dimmer switch.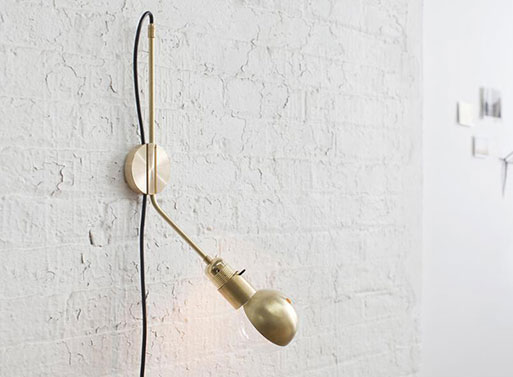 Short Wall Lamp, $550.00
Dimensions: 8.25″ D x 17.75″H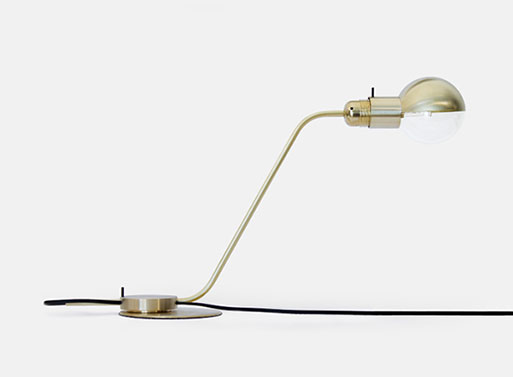 Table Lamp, $575.00
Dimensions: 27″L x 12.75″H