What is this thingamajig, you say? Well, I know someone very picky about their ice cubes, and that someone would be quite happy to hear that this thingamajig is an ice tray that makes crystal clear ice. An insulated base allows air and impurities to compress at the bottom of the tray, leaving a block of clear ice at the top. Break apart for drinks or freeze flowers for decoration (does anyone do that?).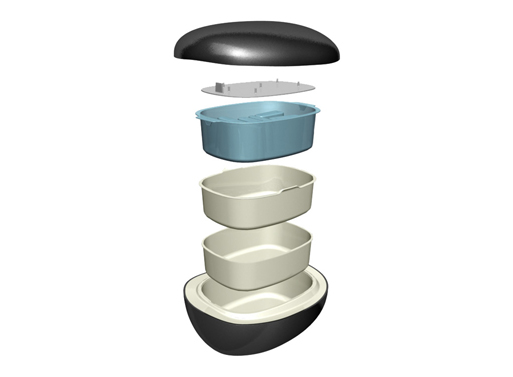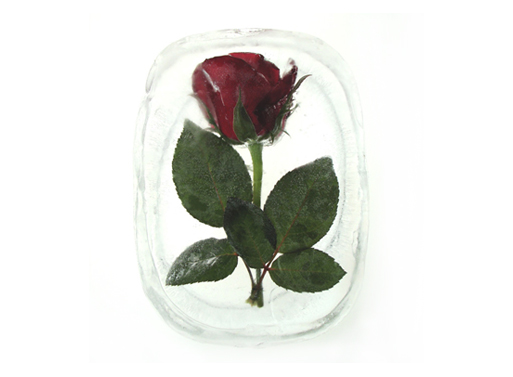 Designed by Jacky TC Wu of Hualien, Taiwan.
Red Dot Design Award 2009.
Material: ABS and PP plastic
Size: 9″ l x 7.2″ w x 5.3″ h
Ice Block: 600 ml
Ice Sculpture: 250 ml