If you happen across the frosted version of the Perseo Suspension Lamp, you might assume at first glance that it is made of paper. Not a surprise, as Japanese paper lanterns were the inspiration behind these mouth blown Murano glass pendants. Now, considering each lamp is mouth blown, they aren't inexpensive, however, considering their faceted surface and fragility, it's easy to make sense of the price tags.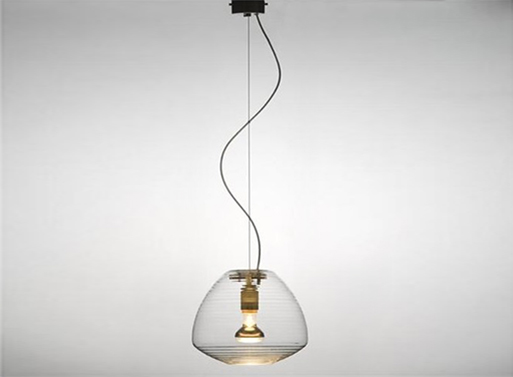 Available in transparent or white satin Murano glass.
Design by Michele de Lucchi (Produzione Privata)
Imported from Italy.
Material(s): Murano Glass
Perseo 44 Suspension Lamp, $1,480.00
Dimensions: 17.3″D X 14.2″H; 59″ maximum overall height Canopy: 5.5″ X 1.5″H
Perseo 28 Suspension Lamp, $760.00
Dimensions: 11″D X 9″H; 59″ overall height
Perseo 15 Suspension Lamp, $620.00
Dimensions: 5.9″D X 6″H; 59″ overall height