What's this pile of curvy, ornate wood planks? They're cutting boards by Haidee Drew, and each one has an intricate handle that's sure to dress up every bit of food you prepare and serve. You might recognize a small nod to old silver serving pieces in the design of the handles, and you'd be spot on, as the designer drew her inspiration from the silver collection at the Victoria & Albert Museum.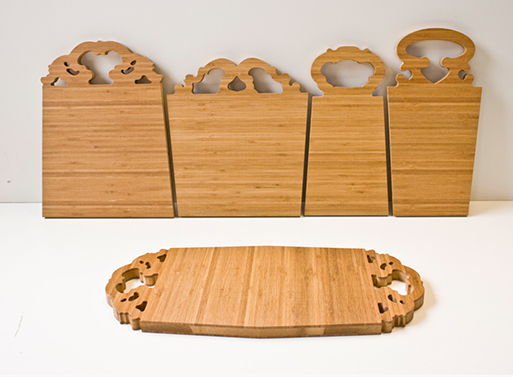 Available from Gretel Home.
You may also purchase directly from Haidee Drew, £40.00 – £85.00.