Memorial Day is always the bookmark for the beginning of the summer, and the summer means backyard grilling. And, if you do any backyard grilling, you need a basting brush. This brush and beaker by Eva Solo is a smart little set to aid you in your outdoor cooking, as the silicone brush rests upon the side of the beaker to keep things tidy. It'd be a handsome addition to your other grilling tools.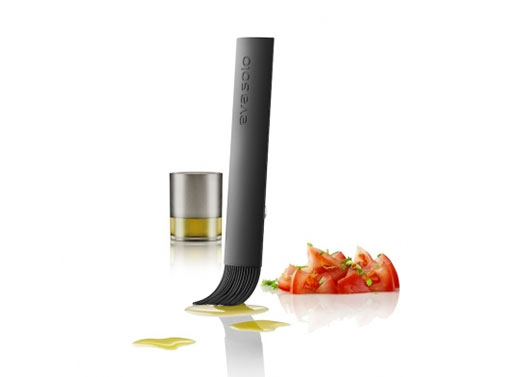 The beaker contains no bisphenol A or phthalates.
All parts are dishwasher-safe.