How about some creepy-crawlies alongside your dinner? Might sound unappetizing, but the pattern is dah-vine. Check out the mug and smaller 6″ plate to follow…(the mug would make an excellent gift, by the way).
Design: Monica Tsang, 2009
Entomo 8″ Coupe Plate, $66.00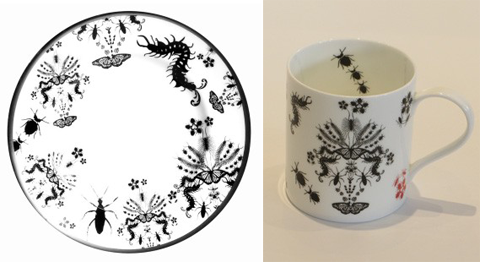 Manufacturer: The New English, England
Material: Bone China
Entomo 6″ Plate, $57.00, Buy it here.
Entomo Mug, $28.00, Buy it here.
Tags: Gifts, Gifts $26-$50