As summer begins to change into fall, a fire pit for warming chilly hands and feet could be in the cards. AK47 has quite a few snazzy options, but they are all towards the higher end of the price spectrum (be prepared to spend around $1500+). One that especially stands out is the Discolo Fire Pit, which has a diameter of almost 4 feet. The base (sold separately) isn't necessary, but be sure to set up a safe surround of gravel, stone, or sand before making a fire. Better to be safe than sorry, right? There's also a grill accessory and bag (each $766) sold separately.

Designed by Ivano Losa and manufactured by AK47.
Material: Steel structure with rust finish.
Dimensions: 47″dia x 7″h
Weight: 121 lb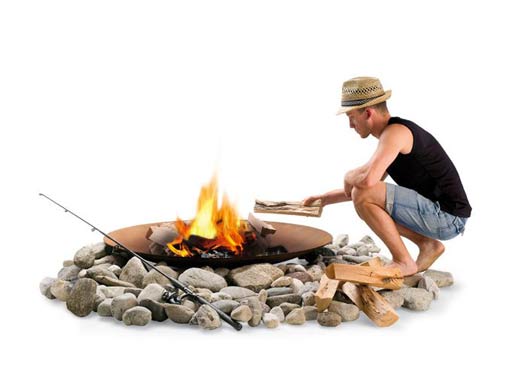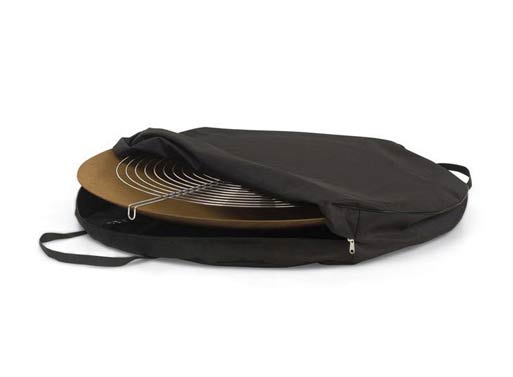 Grill accessory and Bag (each $766).
And, if your wallet is particularly thick, check out the Zen Fire Pit, shown below, priced at $5,146.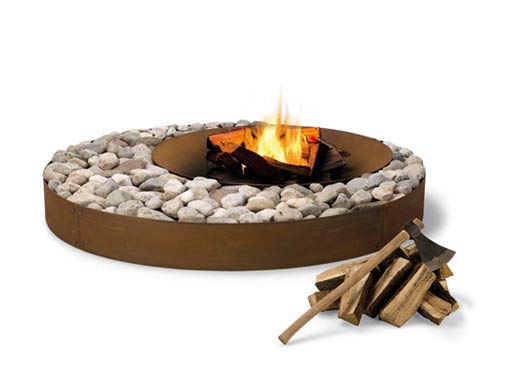 "Zen is a wood fireplace for outdoor use with a circular steel crown and built-in brazier. Not just a fireplace but also a sculpted furnishing element that enhances its surrounding environment. It is provided with a closing disk that covers the combustion chamber, so as to prevent residual material getting out in the event of rain or wind. Zen can also be sunk in the ground."
Specs: 71″dia x 8″h
Weight: 286 lb