It's difficult to convey just how lovely these desk accessories are. First seen at 100% Design* last year and more recently spotted over at Theo, the collection has not lost any bit of its initial charm, though I am a bit dismayed I can't quite splurge on the whole set in one go. Instead, I'll have to settle for buying one piece at a time until my desktop is graced with the complete collection. Each piece has a satisfying heft, and though petite in scale, there's a distinct beauty in the choice of materials for each simple shape.
*Not that it matters to your purchasing decision, but the Australian Designer duo Daniel and Emma seem like incredibly nice people and I'm looking forward to seeing what the future holds for them.

The collection consists of three polished brass papareweights (Hex, Block & Bar) as well as Rubberband Ball, Magnetic Tower and Stationery Container.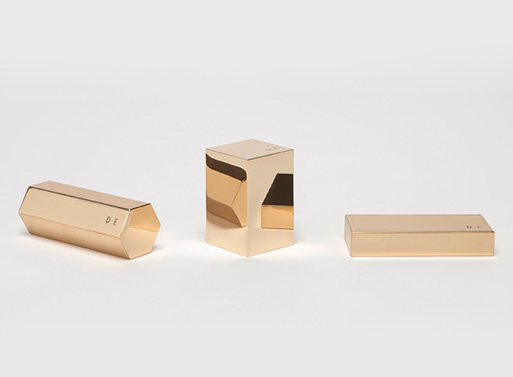 Paperweights: Made from polished brass
set of 3, $330.00 from Daniel Emma, £99.00 each from Theo

Rubberband Ball: $210.00 from Daniel Emma, £145.00 from Theo
Made from chrome plated aluminium and resin
Magnetic Tower: $90.00 from Daniel Emma, £62.00 from Theo
Made from natural pine and ferrite magnets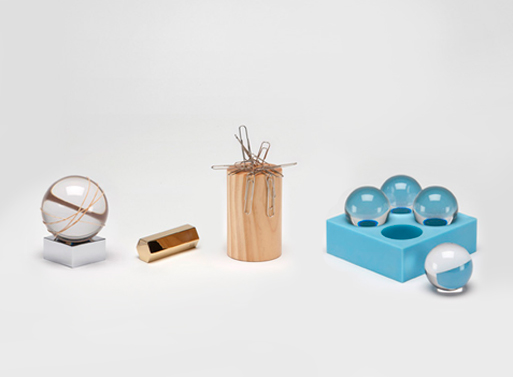 Stationery Container: (shown on far right) $125.00 from Daniel Emma, £85.00 from Theo
Made from resin