We featured this fire bowl way back in '08, but now that it has a Stainless Grill top option, it's pretty much the perfect thing for these early fall evening dinners… or S'mores, of course.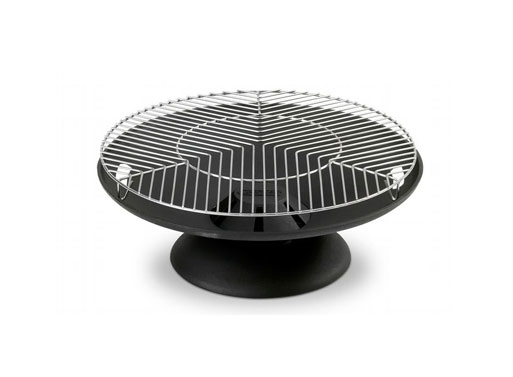 'Made with an efficient conical shape, the lower bowl collects ash and elevates the flames off the ground to better dissipate heat. The cone grate in the upper bowl creates an air pocket from which the fire can draw, while also creating a more efficient burn by focusing the fire into the center. The simple, efficient design has two built-in handles for portability. Not recommended for use on wood surfaces.' -DWR
Cast Iron Fire Bowl, $465.00
Fire Bowl Stainless Grill Top, $110.00
H 7.5″ Diameter 23″
Support BLTD by buying the Cast Iron Fire Bowl at DWR.