Get that random paperwork organized with this Magnetic Mail Organizer from OTTOwoodwork. Put it above a desk, in a hallway, or in the kitchen to catch all sorts of mail, notes, invites, and drawings. Thanks to some hidden magnets, it will also keep your keys in sight and allow you to post extra papers front and center.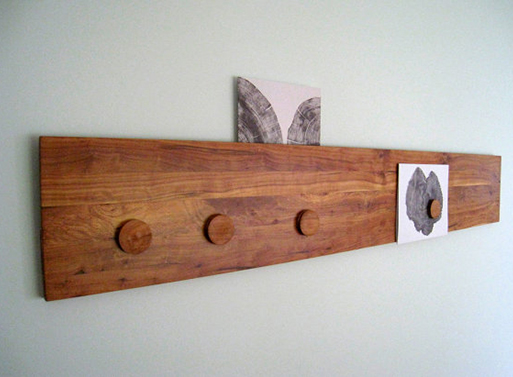 The organizer comes with four wood magnets.
36″ long x 6″ high organizer in apple wood.
Materials: Wood, Pine, Maple, Hard Maple, Ash, oak, cherry, butternut, custom, apple, magnet, magnetic, apple wood