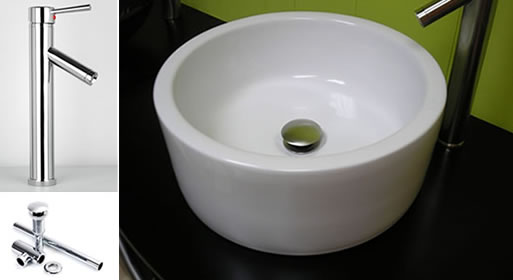 It doesn't actually cost that much money to revamp your bath. For less than the cost of a good bedspread, you can increase the value of your property by several thousand dollars by doing a remodel, assuming you do it properly.
You will also have to find a vanity for your sink to rest on. There are several options available to you. If you opt for marble or some other stone countertop, the cost usually includes delivery, installation and drilling any holes that are required for plumbing. Or you can do what I did when I was looking for a marble table top which is ask if the stone suppliers have any scrap in stock. I was able to find a large piece that was from the cutout of a fireplace and saved about 70% that way.

*Please double check to make sure all the pieces work together and that you have the correct clearances on your vanity.