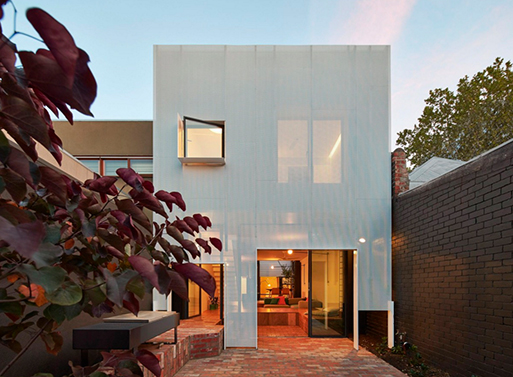 Yes, the Mills House by Austin Maynard Architects does have a cool metal mesh on its rear facade to shade it from the sun. It also has the same mesh running throughout the home, most notably on the stairs and on the floor of the upper level. That's a neat material to use, as it lets light filter through and the air circulate.

There's also a smart little design detail (or big design detail, if you're a parent)- if you go through all the photos, you'll also see a simple sketch of the architect's idea of how to take care of kids' toys and clutter. The solution: make the floor a giant toy box, so gravity works in your favor to help tidy up.
(photos: © peter bennetts studio . + archilovers)
See more of the project over at a f a s i a archzine.