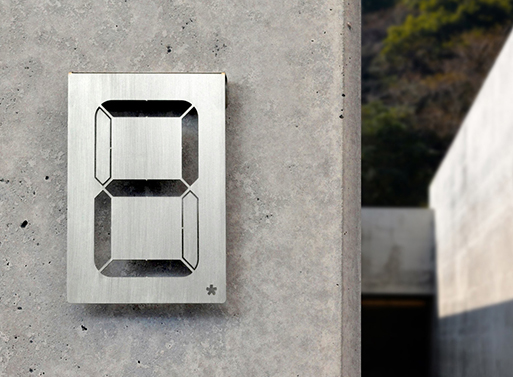 Are you geeking out over this Digital 8 House Number? I know I am, and I don't even need one*. To get your number, just remove the unwanted segments from the number display. Mount several together for longer street numbers (in a very straight line, of course). In any case, you'll show your love for the digital side of things while adding a thoroughly modern touch to your home's exterior.

Designer: Roman Luyken
Made in Germany.
Size: 7.5h x 4w x .02″d
Materials: Steel
*Right this moment I'm in an apartment on the other side of the world, with no front door, so there's absolutely no need for a house number. However, my brain continues to speculate that there's got to be somewhere where I could use one of these metal digits.
Also available from Connox, €40.00.
Available from
MoMA Store
, $45.00.