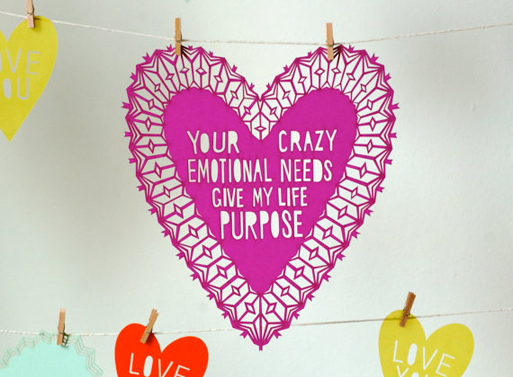 What an appropriate valentine, eh? I ran across the work of Andrea Everman the other day, and man-oh-man, are there some gems. Namely, her shadow puppets (shadow puppets!) but also her valentines and a little nightlight that says 'love you'. Cute, cute, cute. See below for pics and prices.



Robot Moonscape, $35.00
Andrea Everman also has a lesson plan available on her website for shadow puppetry, fyi.

You Had Me at Health Insurance lasercut valentine, $9.00

Love You night light, $22.00
Available from
Owly Shadow Puppets
, 9.00 and up.