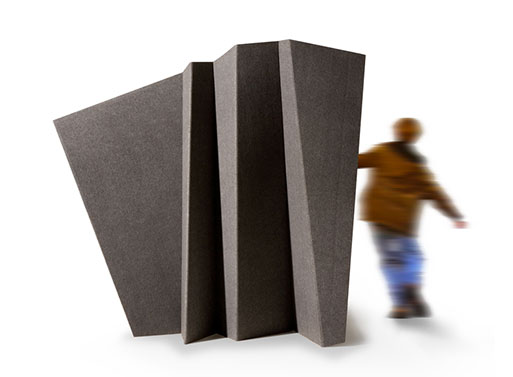 Fold Room Divider
Written by Katie on October 25, 2013. Permalink
I don't know about you, but it's extremely rare to come across a room divider that elicits any kind of pleasant surprise, much less a wish to fork over a few hundred euros. However, truth be told, this one is pleasantly surprising, and thank goodness I've no room for it, otherwise my credit card would have an additional €365 on its balance right now.
So, if you need to create a space within a space, just fold and unfold this lightweight room divider to create some privacy, whether it be for a temporary guest room, a home office or maybe even a semi-walk-in closet area. The soft, felt-like fabric absorbs sound and the angular shape is spot-on for any modern interior.
(more…)
Purchase Information:
No longer available.