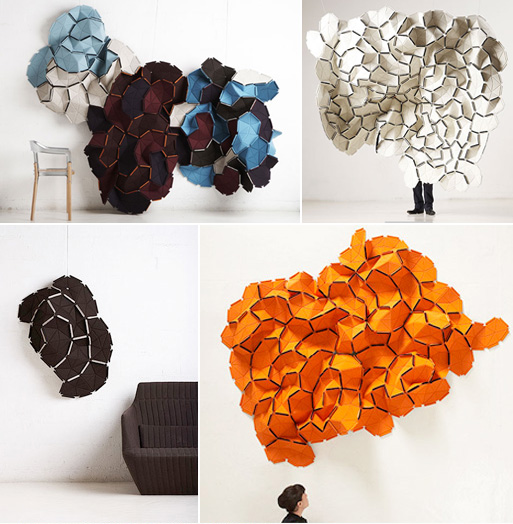 No doubt you've seen this bouncing around on all the blogs, but here's the buying info just in case you're thinking about adding some interesting textile art to a wall.
"Clouds is an innovative, sophisticated and colourful new tile concept for the home, designed by the internationally acclaimed Ronan and Erwan Bouroullec, in collaboration with Kvadrat. The tiles can be used as an installation or be hung from a wall or ceiling. It's up to you. Clouds evolves as you add elements to it, producing a unique three-dimensional effect, coating architecture in a fluid yet chaotic way."
The tiles are made of one element and are attached by special rubber bands.
Visit kvadratclouds.com for more information.
sets of 8: $440.00-495.00 or sets of 24: $1,105.00-$1,235.00,
Buy it here.
Tags: Ronan & Erwan Bouroullec