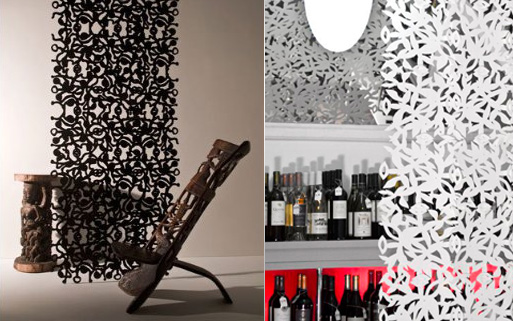 Here's an affordable screen system to divide up a room or hide a workspace. (Remember, you can get 15% off everything from UMA until March 15th, just enter 'BLTD' in the coupon field.)
MODULARI is a modular expandable screen system. Each set contains 18 – 12 in.x 12 in modular pieces that are 1/8 inch thick. Each can be attached "oragnically" by interlocking the designs. By adding additional sets it can be expanded indefinitely in width and up to 8 feet in length. All required hardware is included for easy assembly.
Screens are available in three designs (leaf, drop, and swirl) and three colors (black, white, avocado).
$65.00, Buy it here.