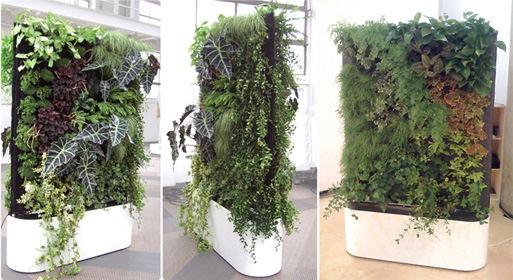 Greenworks modular mobile plant wall at ICFF was definitely one of my favorite new products to hit the marketplace. Super lush plants thrive on a self-automated watering system, making for easy care in your home or office. (Plants are not included in the price listed; choice of plants are bought locally and customized to fit each customer.)
Because of the density of plants this wall is a health-bringing and superior alternative to traditional pots that are common at offices and in other public spaces. The intense growing allowed by this plantwall system gives the impression of a dynamic and vidid surrounding, a company caring for their employees or a prosperous business. The integrated self-automated watering and nutrition system makes the plantwall very easy to maintain.
Developed by Lisa Wacklin and Per Berglund
$2,800.00 per module, Buy it at Greenworks.
(With plants, the estimated total price is around $4,000 or $5,000.)
Available from
Greenworks
, $.