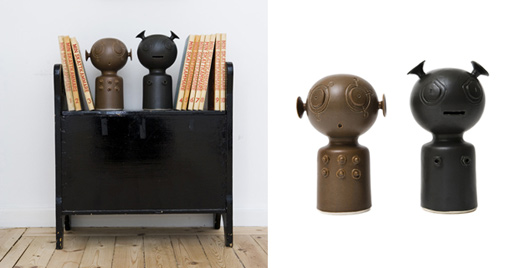 Yes, they're a bit expensive, but they're entirely cute (in a tchotsky-esque sort of way).
This artisan iterpreted the classic western movie characters "IL Cattivo" the bad and "IL Buono" the good with a look to 60's craft.
Material: Ceramic
Designer: Pernilla Jansson
Dimensions: 11″ x 5.5″ / 27 X 14 CM (HxW)
$202.00, Buy it here.