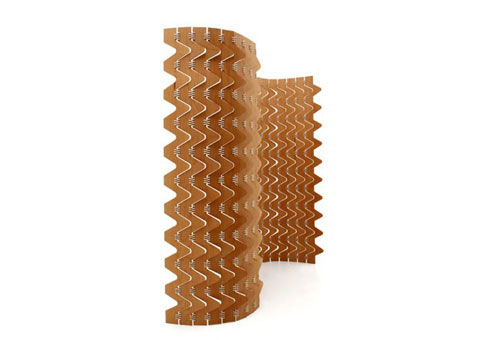 If you're in need of a room divider and have $2500, take this piece into consideration. If you buy it, good luck remembering the name as well as the legend from which it came.
"The Piasa is part of the knitted furniture family designed by Emiliano Godoy. The pieces are joined in such a way that they can freely rotate to create different profiles. Its name comes from an Illini legend telling the story of the Piasa bird, which was as large as a calf with horns like a deer, red eyes, the body covered with green, red and black scales and a tail so long it passed around the body, over the head and between the legs."
Note: available only in black.
Materials: maple plywood, cotton rope, Livos finish
Dimensions: 72″h x 87″w