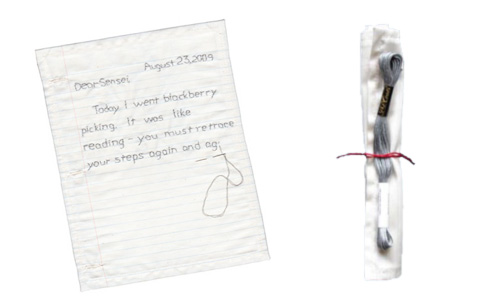 If you have any ounce of craft talent whatsoever, this could be an excellent keepsake to create for your nearest and dearest. Whatever the sentiments, it's sure to make a much longer impression than any piece of paper.

-Organic cotton fabric 'notebook paper' is printed with classic blue lines and a red rule, complete with (button) holes at left margin.
-Comes with a skein of pencil-colored embroidery floss.
This item is no longer available from the original retailer. 2/23/16
Available from
twine
, $16.00.