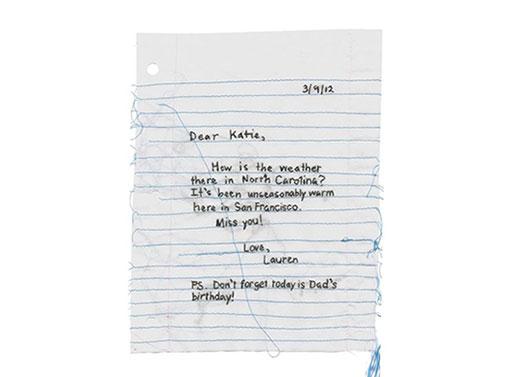 Um, isn't there some event in your near future where you might need to send a nice, thoughtful gift? Mother's day? Someone's birthday? Instead of sending something they may or may not like, give them something they'll cherish- and they should, as you'll need to spend a few hours embroidering the message. A piece of cotton 'paper' and embroidery thread from this Correspondence Kit by Lauren DiCioccio will be your mode of communication to express your heartfelt sentiments, or maybe just the weather. Either way, it will be a surprise and (let's hope) a keepsake. Pre-stamped envelope and supplies included. And, if you'd like a more budget-friendly version, here's a poetry paper kit for $16 that just has the basics (lined cotton fabric, thread, needle).


Designed in 2012 by Lauren DiCioccio
-one piece of cotton "paper," embroidery hoop, needle, thread, needle threader, marking pencil, and pre-stamped envelope
-limited edition
Available from
Artware Editions
, $.
Tags: Gifts, Gifts $26-$50