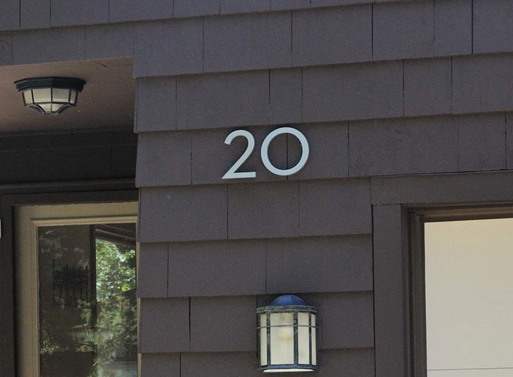 If you're dismayed at the thought of $48 for each Neutra Number, perhaps you'll welcome this 'Neutra Font' alternative from Modern Dwell Numbers. Starting at $21.99 per number (and $25.99 per letter), it's similar in style/look, yet significantly less money out of your wallet. Choose between 4″, 6″, 8″, 12″, 16″, and 24″ tall (prices increase as numbers/letters get higher, fyi).

-Each modern house number is made from recycled 3/8″ thick architectural grade aluminum.
-Brushed finish.
-Clear proctective coating is applied that will withstand any extreme weather conditions.
Offset hardware (which included the mounting studs and offset spacers), printed mounting template, and easy to follow installation instruction of how to install the modern house numbers are included.
Available from
Modern Dwell Numbers
, 21.99 and up.