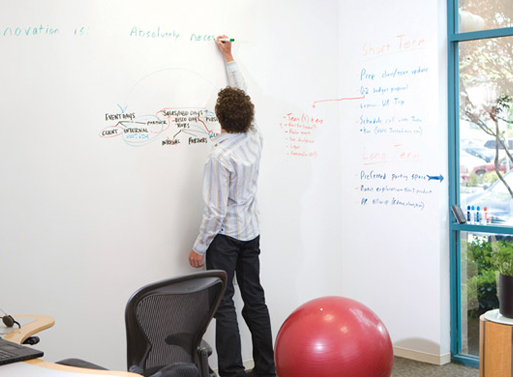 A huge whiteboard to sketch out ideas? Yes, please. Rust-Oleum carries Dry Erase Paint, but IdeaPaint seems to focus more on larger areas, offering kits to cover 50 square feet. As the pictures on their site show, you can go completely crazy and cover whole rooms, columns, etc.
50 square feet kits start at $175.00.

IdeaPaint is also GREENGUARD certified for indoor air quality.

Available from
IdeaPaint
, 175.00-199.50.