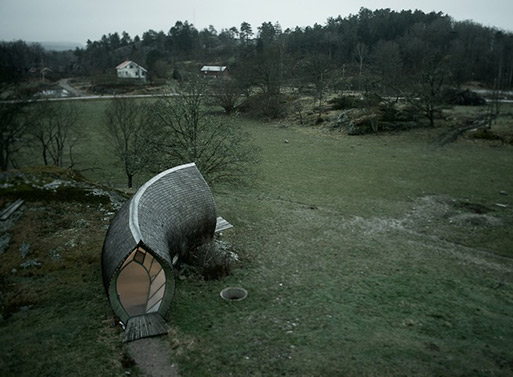 This remarkable cabin on the Swedish West coast is designed by Torsten Ottesjö. With a keen sense of scale, Ottesjö has thoughtfully laid out distinct areas for food prep, eating, and sleeping in 25 square meters. The thinking behind such a project is explained on Ottesjö's website, with more photos showing the unique curved construction and building details.
To see more, visit ottesjo.se.
Hus 1 from David Jackson Relan on Vimeo.