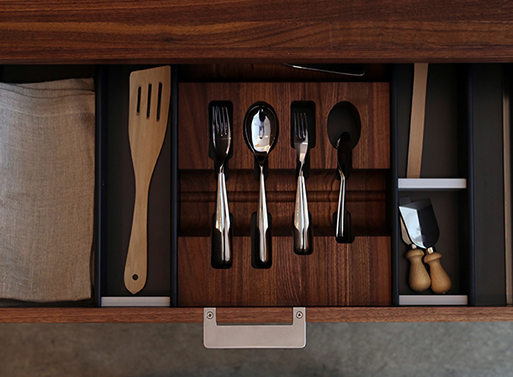 These kitchen drawer organizers by Henrybuilt are perfect. Made of solid wood, each item holds and divides kitchen utensils and accessories in precise order, and, after installing them, the rest of your life will magically sort itself out. Maybe. But, before you get too attached to these drawer organizers, there's some not-so-good news: they're only available as part of a complete Henrybuilt system. That means it's time to start saving for a new (perfect) kitchen.

The system includes flatware and utensil storage, reconfigurable drawer dividers (held together with mini magnets), spice storage, knife blocks and cutting boards.
Accessory packages range from $1,500 and up.
Available from
Henrybuilt
, 1,500.00.