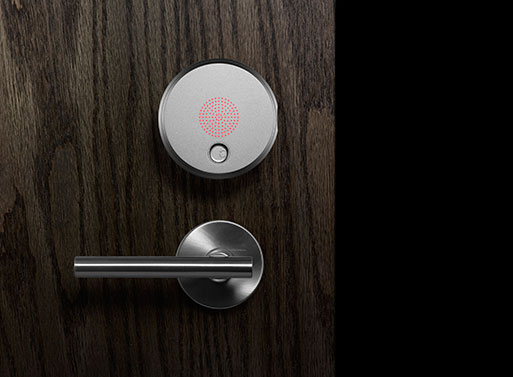 Remember this smart lock? Through the magic known as bluetooth, the August Smart Lock senses your approach and unlocks your door for you, without you reaching for your phone. Here's the lowdown: It fits over the interior portion of your current deadbolt, so there's no need to change out your door hardware, as from the outside you'll still have the same keyed entry. August's encrypted locking technology allows you to control when people have access to your home, from family members to cleaning crews, and you can see a complete log of who has come and gone (and the exact times of their arrival/departure) remotely from your phone or computer. Don't worry about power outages or internet connections, as the August is powered by standard batteries. The second batch of August Smart Locks will be available later this year; reserve yours now.


More info:
-August installs easily over the interior portion of your existing deadbolt and does not require you to change your door hardware.
-Intuitively, LED indicators and open/close chimes keep you in the know without having to look at your phone.
-Issue keys in seconds by picking family, friends or services from your contacts.
-Send out party or dinner invitations with door access included. The app turns your contact book into a VIP guest list. No need to run to the door.
From our archives; originally posted June 12, 2013.
Available from
August
, 199.00.