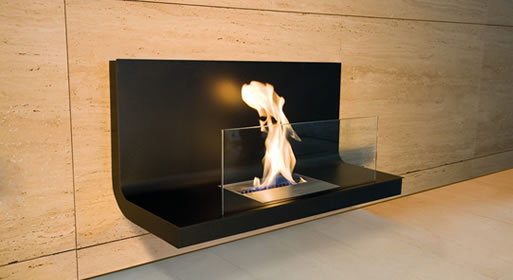 WALLFLAME STAHL
Written by kris & katie on November 4, 2007. Permalink
Wall mounting 'fireplace' runs on bio-ethanol. Available online or also through distributors in the US.
low fuel consumption (ca. 500 ml per hour)
even flames, even when the fuel is low
long burning (2.5 liter capacity)
very low heating of the housing
ideal safety thanks to a double-walled combustion chamber
ignition even at a very low fuel level
infinitely adjustable regulating flaps
unlimited usage thanks to the special ceramic combustion chamber.