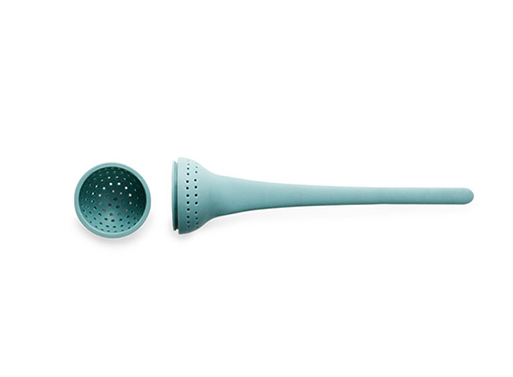 Shall we switch to loose leaf tea? This Tea Egg certainly tempts us to, as its two-part design allows for easy cleaning. Some swear that loose tea makes for a better flavor and some say it's better for the environment as it cuts down on packaging; both points merit consideration, for sure. The color options of the Tea Egg also sweeten the deal (though it looks like A+R only has rose and blue, and Normann Copenhagen's site seems to be having some issues).

Created for Normann Copenhagen by Made by Makers.
Size: 7.7″ l x 1.7″ w [19.5cm x 4.3cm]
Details: Dishwasher safe
Material: Silicone
Available from
A+R Store
, 23.00.
Tags: Gifts, Gifts $1-$25