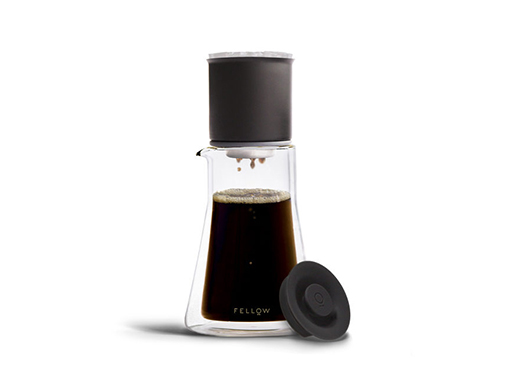 Brew the perfect cup of coffee with the Stagg [XF] Pour-Over Set. The Stagg Dripper is vacuum insulated for ultimate heat retention and features a ratio aid for measuring just the right amount. The Double Wall Carafe keeps your coffee hot with its silicone lid. There's also a pack of 30 Stagg Paper Filters included, so all you need to add is coffee grounds and hot water. And a mug, of course. Could be a good gift idea come gift-giving time?


Stagg Dripper:
– 1-2 cup brews (600ml/20oz)
– Vacuum insulated. Stainless steel body, silicone gasket.
– Steep slope to increase coffee-to-water contact and boost extraction.
– No clog drainage hole and bumps.
– Ratio aid measures out 1-2 servings; Ratio aid also acts as a drip cup.
Stagg Double Wall Carafe:
– Double wall glass allows for longer heat retention and no exterior condensation.
– Hand blown borosilicate glass – the Arnold Schwarzenegger of glass.
– Ratio Aid – Never guess how much water to add. The first dot means you've hit one serving, the second dot means you've hit two servings. The ratio aid dots correlate to Stagg Dripper's ratio aid for the perfect coffee-to-water ratio.
– Silicone lid included to keep your coffee hot longer.
– Carafe comfortably holds 20 oz/.6 L at the double dots.
Pack of 30 Stagg Paper Filters are included.

Also shown above: Stag Pour-Over Kettle, $69.00 – $99.00
Tags: Gifts, Gifts $76-$100