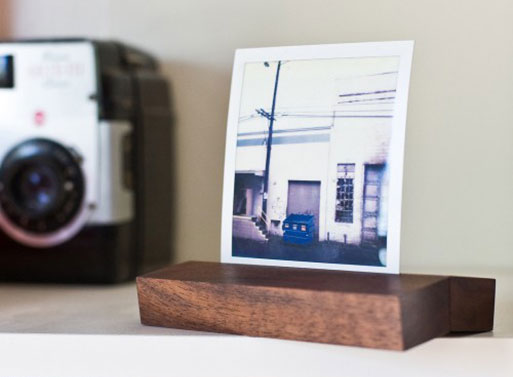 You've got to show off your favorite photographs somehow, because zooming in on a device just doesn't do them justice. Instead of settling for sub-par frames at a local shop (ick), consider the Stanley Magnetic Photo Stand by Plywerk. Two pieces of walnut (locally harvested, hazard or salvaged) have super strong neodymium magnets that snap together to hold your favorite snaps. No glass to break, and you can change the wood around to rest flat, curved, or flipped. Or separate the two pieces and use them as magnets on the fridge. Snappity snap snap.


Each stand is handmade in Plywerk's Portland workshop and is hand-finished with a European-certified, child-safe, all-natural renewable oil and wax blend.
Dimensions:
5-inch: 0.75" H x 5" W x 2.375" D
9.25-inch: 0.75" H x 9.25" W x 2.375" D
Materials: walnut, neodymium magnets
Made in: USA
Available from
Dwell Store
, $26.00 - 35.00.
Tags: Gifts, Gifts $26-$50