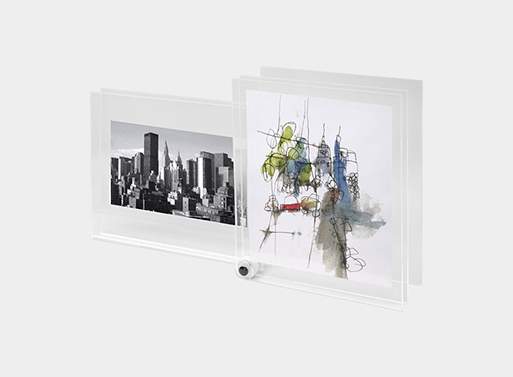 It's nice to have a few personal photos in frames scattered around, unless you're a severe minimalist, in which case those same pictures of family and friends would give you a serious bout of itchiness. Maybe do yourself a favor and clean up that clutter of photo frames by replacing several frames with just this one Rotating Frame Set. It holds ten photos or artworks, and each frame rotates on a wood dowel for vertical or horizontal presentation. On sale now from MoMA Store for $39.95 (contrast that with the sold out $85 tag over at Dwell Store).

Designed by: L'ATELIER d'exercises Studio, where you may also purchase the Frame Set, also named the Drawings Holder, for 46,00 €.
Size: 6.75h x 8.25w x .25″d
Materials: Acrylic, Beech Wood
Available from
MoMA Store
, 39.95.