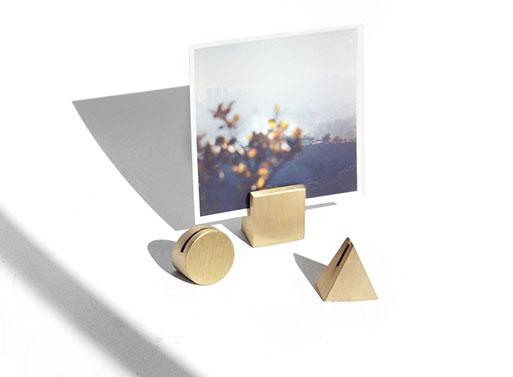 Sure, you could use these solid brass stands as paperweights or placeholders, but why not have them out all the time as photo holders? It might encourage you to switch out photos more often, as there's no fumbling about with picture frames. Buy them as a set ($60), or individually ($22 each).

Materials: Solid brass. Brushed finish.
Dimensions: ~1.25"³H
Available from
Yield Design Co.
, $70.00.
Tags: Gifts, Gifts $51-$75