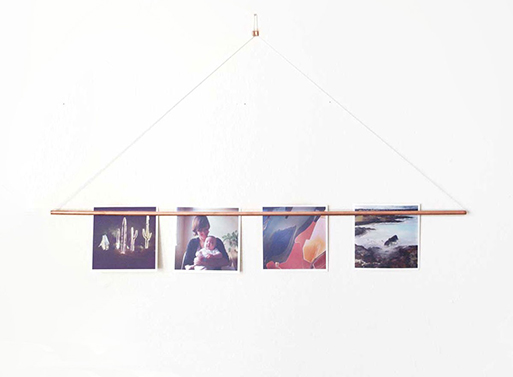 What ever will you do with all the photographs from your Impossible Instant Lab? You'll put them on this Copper Photo Bar Picture Hanger, that's what. Yield Design Co. made this picture hanger so that it's easy to switch out photos and prints; 6 magnets keep items secure when on display. There's also vertical option available to preorder directly from Yield Design Co.: Photo Ladder, $54 (shown below).

Includes 6 magnets.
Designed by Yield Design Co. and Social Print Studio
Dimensions: 21.5" L x 12.5" Drop Length
Magnets: 0.25" H x 0.125" W.
Materials: Copper, steel, nylon
Made in: USA
Photo Ladder, $54
Available from
Dwell
, $28.00.