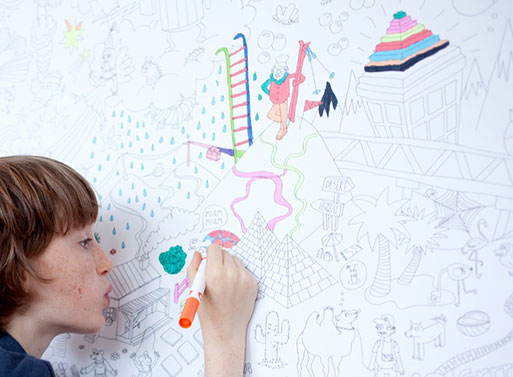 C'mon, it looks fun, right? A giant coloring page to fill, with markers or crayons or both. You could certainly wile a few minutes (or hours) away, and we've not even talked about how much kids would like it. Pin it in the hallway at home or at the office with a box of art supplies nearby so people will occasionally stop to help out (and smell the scented markers). Plus, everything seems to move a little slower from February to March, so no one will notice if you end up filling in a section or two all by yourself.


Original and Atlas are approximately 6′ x 3.25,' Paris is approximately 5.9′ x 1.6.'
By OMY Design & Play, where you may also purchase the giant posters (9,90 Euro +).
Updated price and link; originally posted Jun 9, 2015.
Available from
Perfectly Smitten
, $30.00.
Tags: Gifts, Gifts $1-$25