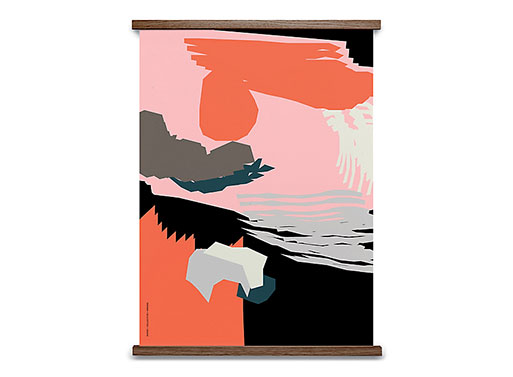 Affordable art at… DWR?? Are we sure about this? Yep, it looks like there are quite a few graphic designs from Paper Collective, all at the approachable cost of $55. I know, I know, by the time you buy a frame with glass, it is no longer all that affordable, but not to worry, as Paper Collective has their Magnetic Stiicks Frame ($60) that easily lets you hang any poster quickly. No ugly thumbtacks required, thank you very much.

Magnetic Stiicks Frame: each includes magnetic backing for mounting on metallic surfaces and holes for traditional hanging via nail and string. Made in Denmark.
Of course, there's tons more available directly from Paper Collective.
Available from
DWR
, $55.00.