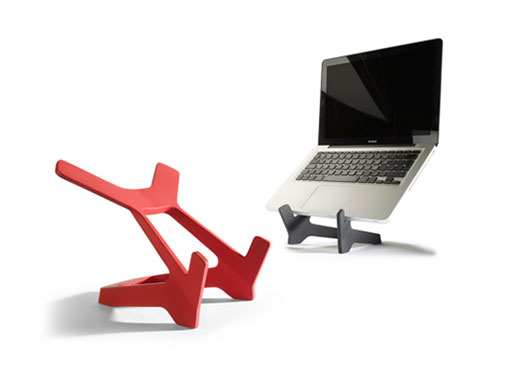 It might be a stretch to call this computer/iPad/book stand 'beautiful', but you certainly can't dispute that it's interesting. A durable soft-coating won't leave marks on surfaces and its substantial weight will keep the heaviest of cookbooks (or laptops?) secure for your hands-free viewing.

Design Country: UK
Material: sturdy pressure cast aluminum with a durable soft-touch coating
Dimensions: 7.85″ x 7.85″
Available from
black + blum
, $50.00.