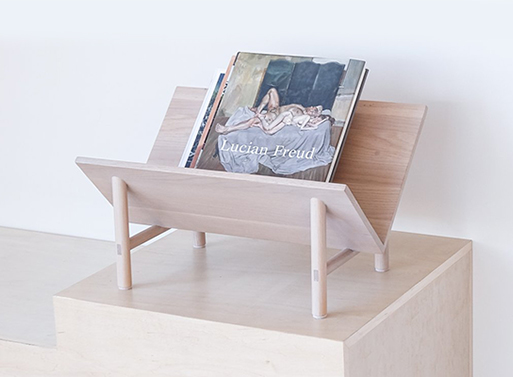 Do you need a special stand for those special books and magazines? Look no further than this White Oak Rise Bookstand. It is handmade with classic joinery techniques (that means no nails or screws) and designed by the mother and son duo Sun at Six in Brooklyn, NY.

Designed by Sun at Six
Handcrafted by classically trained joinery masters in Guangzhou, China.
Hand-rubbed with Tung oil for a natural finish.
20″L X 14″W X 11 3/8″H
Available from
Spartan Shop
, $225.00.