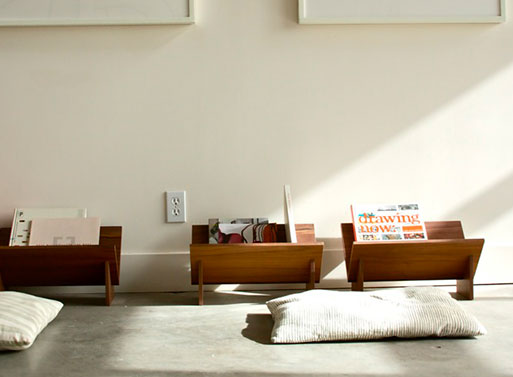 Do you remember the SSB-1 Bookcase from BOOK/SHOP? Now it's available in Natural Walnut Ply, and if that's not enough to tempt you, I'll just wish you good luck in finding a better home for your reading list. Each SSB-1 is cut, sanded, and fitted by a craftsman to an exact fit in Berkeley, California.

Made in California of natural walnut ply.
Erik Heywood for BOOK/SHOP
17"³W x 13"³D x 10"³H
Available from
BOOK/SHOP
, 139.00.