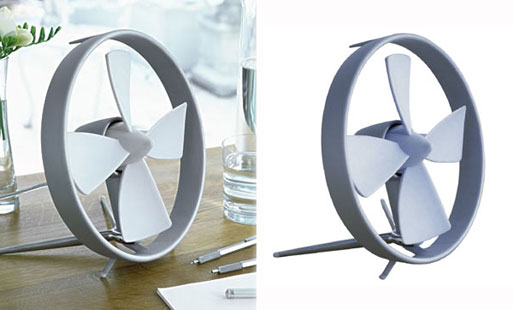 Here's a mid-sized desktop fan that'll help keep your work area cool (and cool-looking).
The Propello, by Black and Blum, is a desktop fan with user-friendly design features. Its soft, rubber blades and directional, adjustable airflow take the I'm-too-close fear out of personal fan comfort. When off, the Propello is so good looking, your cool look will always be admired.
Available in Blue or Grey.
Height 10.63 in., Diameter 10.24 in., Depth 7.09 in.
$140.00,