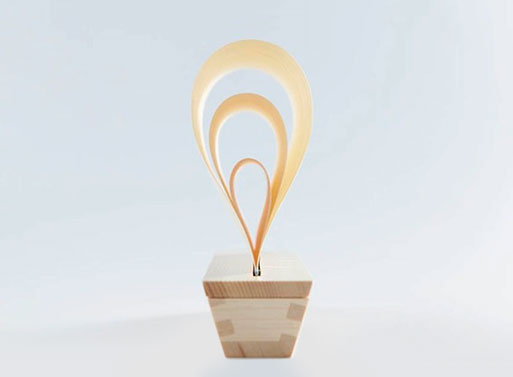 If you hadn't seen the title, would you have known what this was? This guy is probably one of the more elegant humidifiers out there, as it allows water to diffuse into the air through its thinly sliced hinoki (Japanese cypress) 'mast', thus accelerating moisture diffusion tenfold. Of course, if you need a beefier, electronic humidifier, do consider the Drop ($49), the Anton Ultrasonic Humidifier ($139), or the Takumi Chimney ($200).


Natural humidifier made out of hinoki (Japanese cypress).
Antimicrobial and rot-resistant.
Available from
IPPINKA
, $109.00.