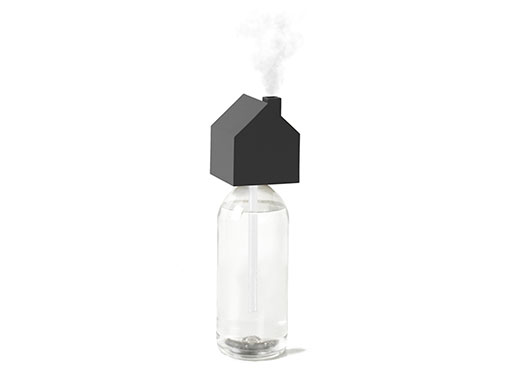 If you travel often to dry climates, you might be familiar with some of the portable humidifiers out there in the marketplace, but have you ever seen a house shaped humidifier that works with any water bottle or glass? No? Well, set your eyes upon this little house with its purifying filter. It's around 3 inches square- making it a pretty compact choice for your travel needs.

Designer: Alan Wisniewski
-Molded house shaped humidifier with purifying filter.
-Works with any water bottle or glass.
-Can be used with water soluable essential oils.
2.75″ x 3.25″ x 2.75″ (7 x 8.3 x 7 cm)
USB cable included. AAA batteries not included.
Available from
Umbra
, 25.00.