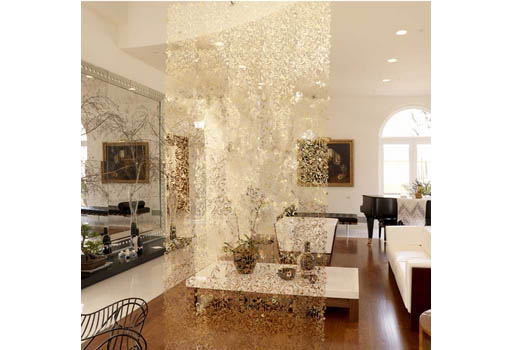 "Tord Boontje's distinctive vision is now available in modular panels that link together to form wall hangings, room dividers or screening curtains; their uses limited only by your imagination. Each panel is 7″ x 11″, and they come six to a box, so each box assembles into a total area of 7″ x 66″ or 42″ x 11″ . These dreamy floral gardens are cut into plated steel and then coated in brass or silver."
* Packaging: Gift box
* Size: Each panel is 7″ x 11″ , 6 panels to a box.
Tags: Tord Boontje